Posted by doEEEt Media Group
On November 9, 2022
0
With the label classification system in gold, silver, and bronze, doEEEt users will have useful information about the COTS components available in ALTER's new catalogue and select them more straightforwardly and reliably.
doEEEt.com has introduced its new COTS components catalogue with exclusive features and improvements related to quick access, stock, unit price, and lead time information.  
The different quality level is now more accessible. The portal has created a quick filter above the SERP (Search Engine Result Pages), where the user can select 3 component category grades: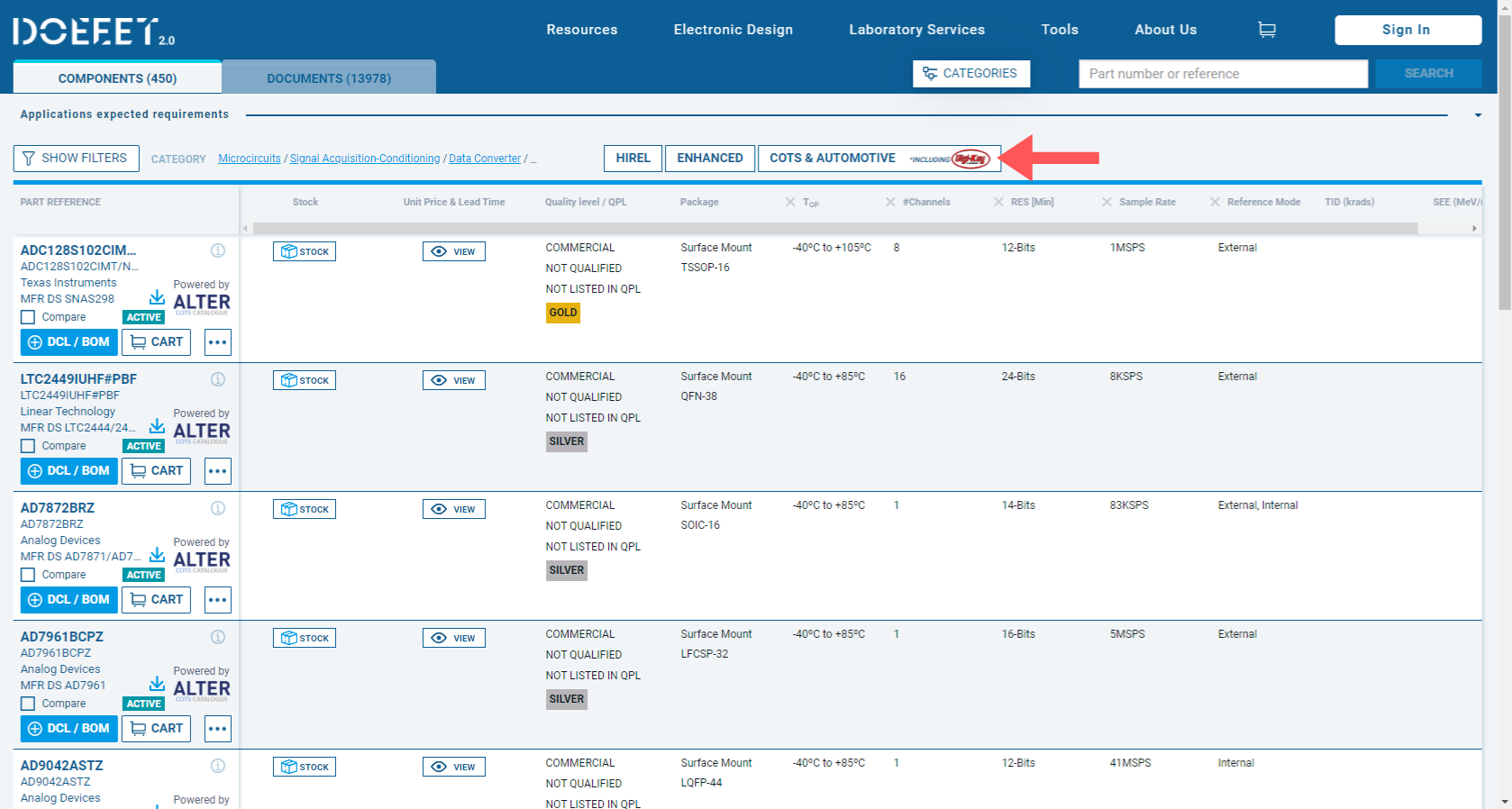 HIREL: Devices designed for Space applications and with quality and/or reliability confident enough for use in Space projects.
ENHANCED: Plastic devices with enhanced properties designed for New Space applications.
COTS & AUTOMOTIVE: Devices designed for Commercial or Automotive applications. It can be used in space applications, provided specific controls are implemented depending on the mission profile.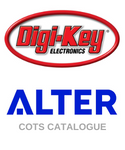 This COTS database has two data sources: Digi-Key Electronics, one of the largest distributors of electronic components, and Alter Technology, which has selected a list of COTS considered especially interesting for space projects due to a series of established requirements.
New label classification system with the ALTER COTS catalogue
In addition to selecting a list of COTS components for use in space, it has created a label classification system that follows a score designed based on specific characteristics such as reliability data, qualification, manufacturer traceability, tests, and experience of Alter Technology laboratory services, flight heritage of the component and more.
The labels created are (ordered from highest to lowest score):

GOLD. Components that fulfill at least 80% of the requirements stablished by Alter for the use of COTS in Space.

SILVER.
 Components that fulfill between 50% and 80% of the requirements stablished by Alter for the use of COTS in Space.

BRONZE. Components that fulfill between 20% and 50% of the requirements stablished by Alter for the use of COTS in Space.
These labels are displayed in the SERP and the component detail page for ALTER COTS Catalogue. 
Alter Technology has selected various component families, for example, ADCs, DACs, Operational Amplifiers, Linear Regulators, MOSFET drivers, FPGAs, and more…  
To view all ALTER COTS Catalogue, click on MORE after selecting COTS & AUTOMOTIVE category.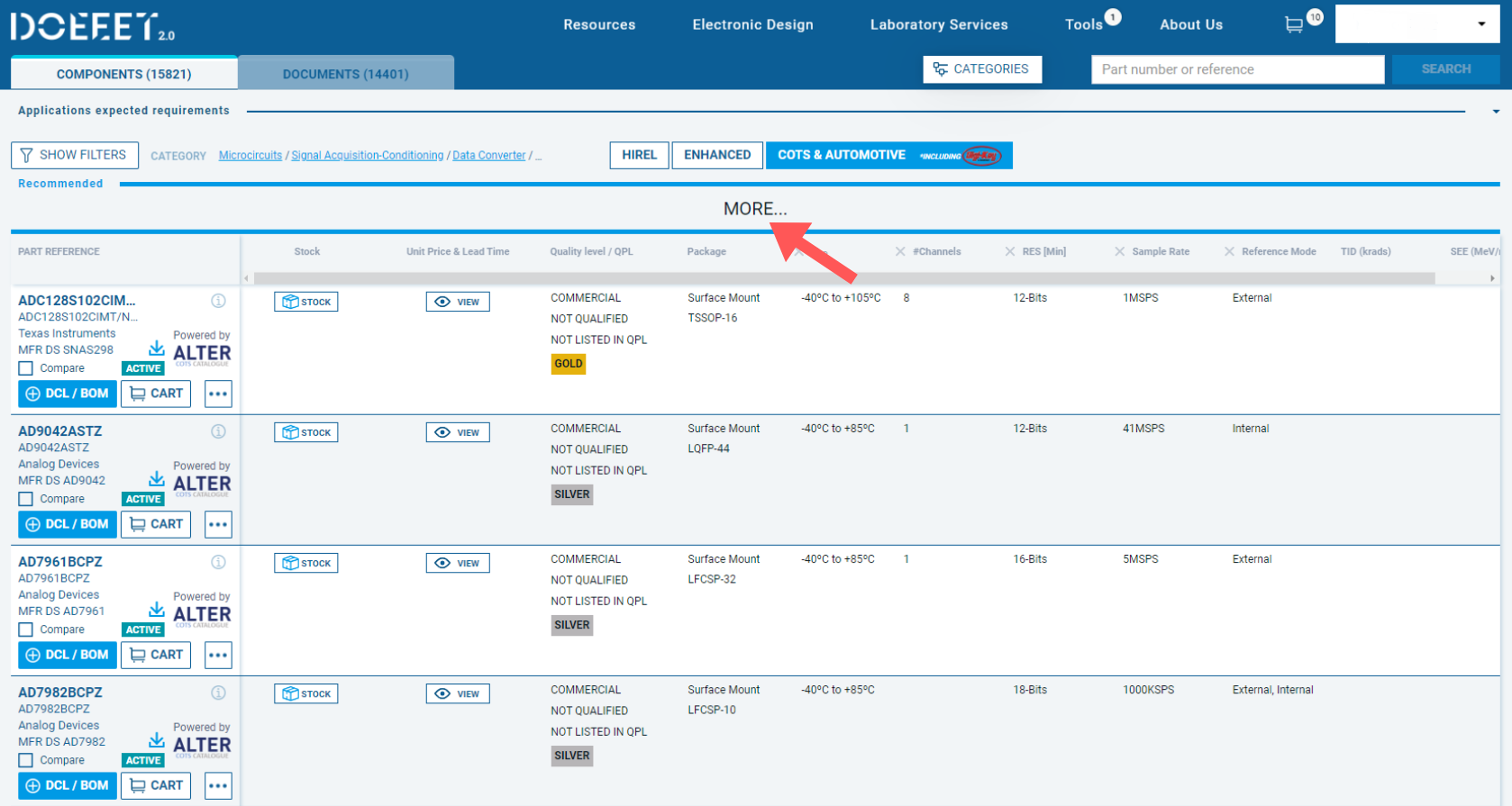 doEEEt.com has also included a component stock information service. It can be accessed by clicking on the STOCK button in the SERP or the component detail page. In this STOCK section, in addition to the stock information, you can request the component by clicking on the cart, including it in a DCL (declared component list), or even requesting more STOCK.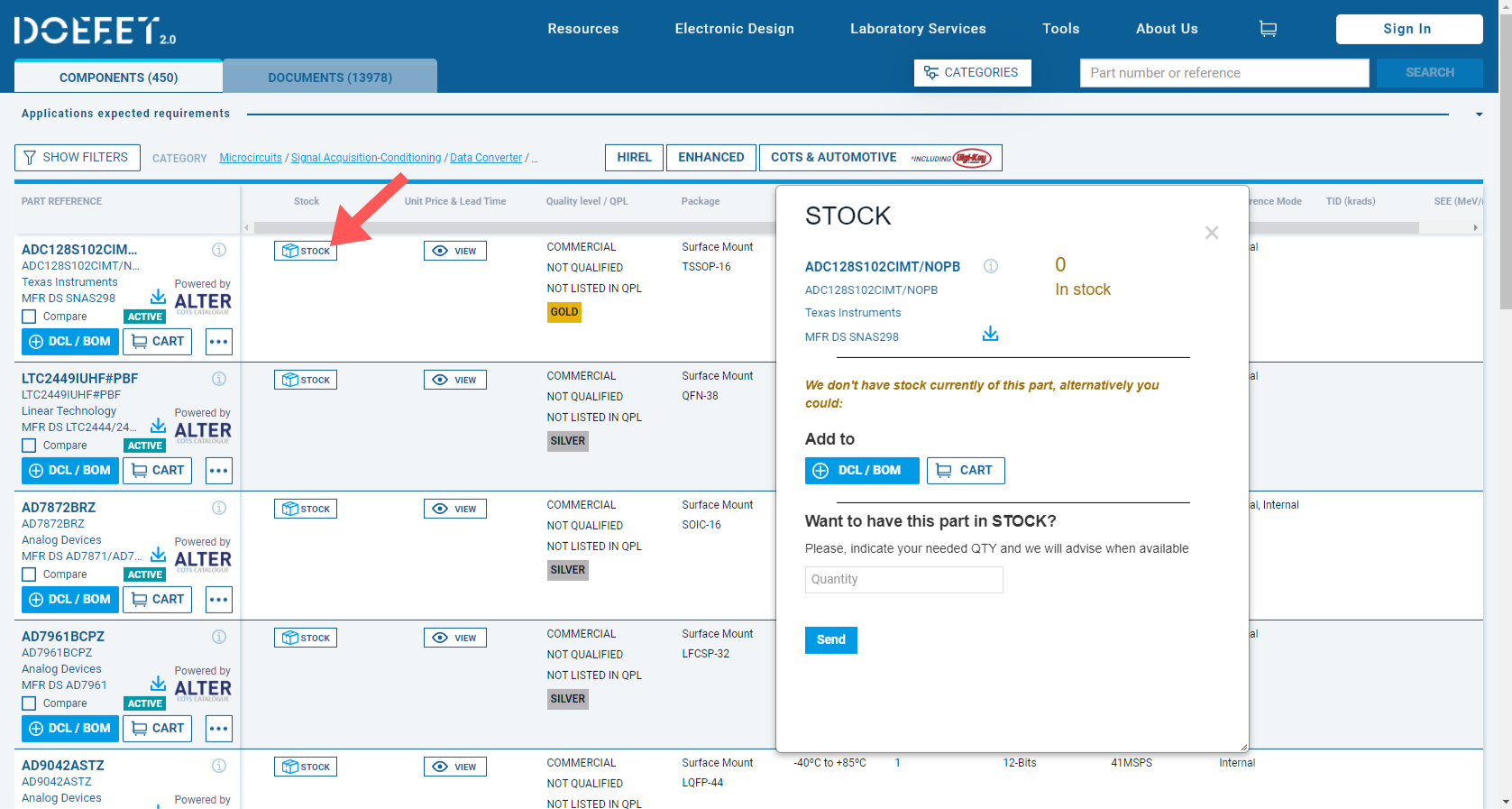 Currently, doEEEt is working on a new development of the algorithm to show better prices and lead times. If the user selects VIEW Unit price & Lead Time, you can send your suggestions.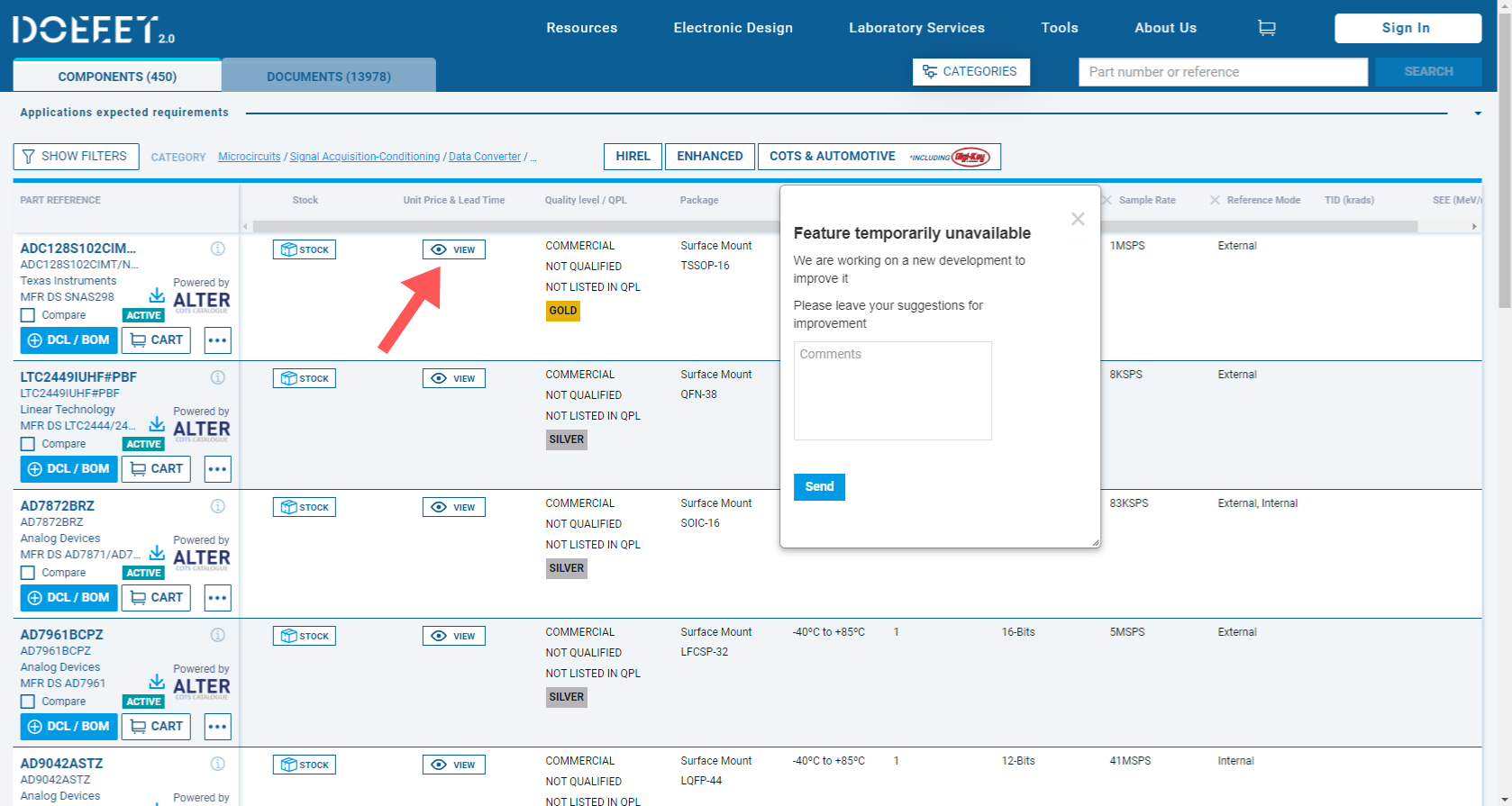 About doEEEt.com
doEEEt.com is a web portal that allows finding within a database of more than 22 million components the exact solution for your need. The first database of space-qualified hi-rel components is now at your service.
GET IN TOUCH TODAY!
Do you have questions? Contact us!

Latest posts by doEEEt Media Group
(see all)