Posted by doEEEt Media Group
On February 21, 2020
0
Quantum Key Distribution in Space Communications 
Single photons cannot be cloned or split and, by measuring them, you change their initial state.
Quantum communication system uses single photons to transmit unique random secret keys of ones and zeros.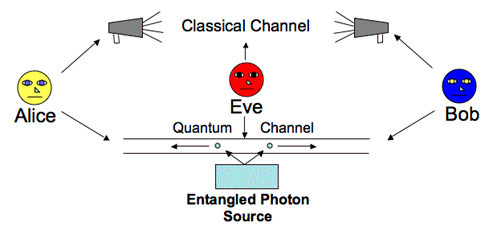 Absence of absorption effects and birefringence of the optical fibre
Longer distances for space communications; satellite-satellite and Earth-satellite links; incoherence effects caused by atmospheric disturbances are insignificant.
Subsystem for quantum communication in space to potentially be placed on the International Space Station.
Photonic transceiver Elegant Breadboard capable of generating and detecting entangled photons pairs as well as faint laser pulses.
Quantum Photonic Transceiver 
General concepts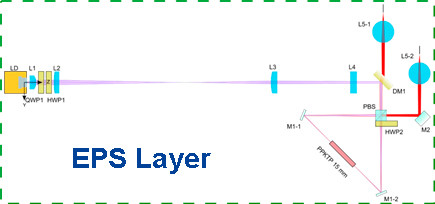 The entangled photon source (EPS) distributes random but perfectly correlated sequences.
EPS is used in simultaneous key transmission scheme (Eckert Protocol)
Each station receives one photon of each entangled pair. The received key is compared and an unconditionally secure key is computed.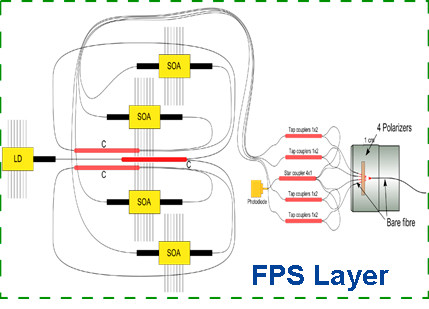 The faint pulse source (FPS) distributes deterministic sequence.
FPS is used for consecutive key transmission scheme (BB84+decoy State Protocol)
Each station receives two keys from the terminal
After transmission one station sends a XOR of both keys to the other station and thus one unconditionally secure key is computed.
Quantum Photonic Transceiver Conclusion
Main Requirements
General Requirements
Total mass ≤ 4Kg
Total Size ≤290x120x100mm3
Total Power Consumption ≤ 15W(peak)
Environmental Constraints
Operational Temperature -35º/60º
Storage Temperature -50º/75º
Operational Relative Humidity Range 5-85%
Storage relative humidity range 5-95%
Vacuum Environment <10-6 mbar
Radiation : Gamma , Displacement Damage and Single Event Transient
Critical Aspects
Critical optical and opto-electronics elements have been space-validated: being COTS they had to undergo environmental and mechanical tests to prove their functionality and feasibility in space environment
The compatibility of the opto-mechanical design with space environment had to be demonstrated by a suitable combination of analysis and testing
Functional performance depends on precision and stability of the opto-mechanical assembly in space environmental conditions. Stable and robust opto-mechanical integration.
Thermo-mechanical active control of optical and opto-electronic components had to be also considered
Space Quantum Communication: 
Alter Technology  I+D TECHNOLOGY ROADMAP
Quantum Communication in Space is becoming a cutting-edge information technology.
Alter Technology Innovation strategy in the space quantum communication field:
Leap ahead in the space business sector
Step forward the information technology arena » e.g. support and analysis of future implementation and commercialisation of QKD systems for secure encryption systems in space applications

Latest posts by doEEEt Media Group
(see all)