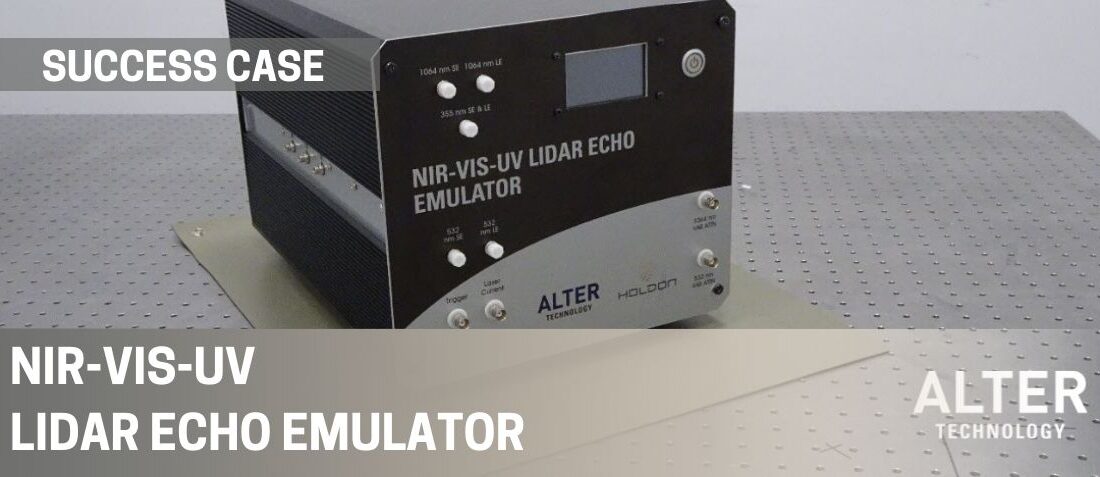 Posted by doEEEt Media Group
On October 26, 2021
0
Within HOLDON, ALTER TECNHOLOGY (one of the project partners) developed a system called Near-infrared, visible and ultraviolet (NIR-VIS-UV) lidar echo emulator (LEE) (NIR-VIS-UV LEE), a compact and portable device that offers all the necessary requirements for exhaustive characterization of the lidar detection chains.
NIR-VIS-UV LEE
Throughout history, Space agencies have carried out numerous research projects to develop systems to detect and quantify the concentration of Greenhouse gases, such as carbon dioxide and methane, which are the main drivers of climate change. The measurement system used for this purpose is called LIDAR (Light Detection and Ranging).
In the European H2020 project called HOLDON (HgCdte APD Optimization for Lidar Detection Of greeNhouse gas), a team of 7 partners, leaders in the different fields related to Lidar missions, collaborate to achieve a principal objective: Develop a new detection chain that will improve the performance of the Lidars on large platforms and/or reduce the Lidar payload to be integrated into the future micro and mini-satellites.

Latest posts by doEEEt Media Group
(see all)