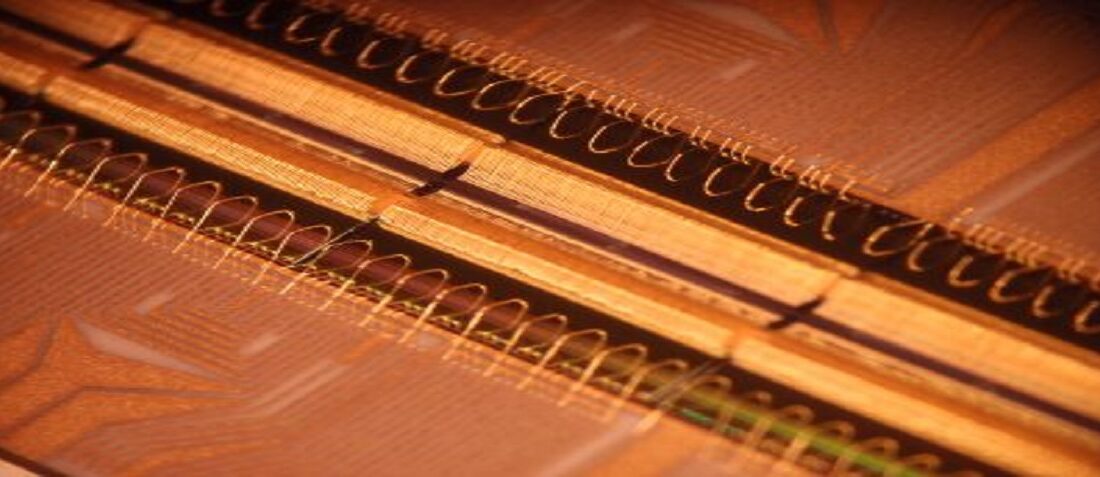 Posted by doEEEt Media Group
On March 16, 2020
0
Wire bonding is the main interconnect between a semiconductor die and a package or substrate.
Alter Technology UK works closely with our customers at the package design stage to ensure that design for manufacturing techniques are applied and wire bond design rules, where possible, are adhered to. This co-design activity is crucial in developing a high-yield, fully automated, and optimized wire bond process.
Robust and reliable wire bond processes can be developed by controlling and optimizing the key wire bond process and material parameters such as ultrasonic energies and wire specification.
Our company also offers wire pull and ball shear test data to enable the qualification of the wire bond process.
Alter Technology UK's expertise and capability in wire bonding will reduce risk and reduce time to market for your wire bonding requirements and provide a cost-effective manufacturing option.
Gold Ball Wire Bonding
Our laboratories offer Gold (Au) ball wire bonding utilizing advanced automated wire bonding equipment.
Wire bond diameters from 17um to 33um can be handled with a capability for fine-pitch wire bonding down to 50um.
An expert company also utilizes various advanced wire bonding techniques, including reverse bonding for low loop profiles, die-to-die bonding, and deep access wire bonding in a package to different heights.
Alter Technology UK  Gold (Au) ball wire bonding services are applied to various package types, including ceramic packages, open-cavity plastic packages, and PCBs.
Wedge Bonding
Aluminum (Al) or Gold (Au) Wedge Bonding 17 µm to 75 µm diameter wire.
Ribbon Bonding
Ribbon Bonding Au up to 50µm X 250µm ribbon.  The larger surface area of the ribbon makes it an ideal interconnection option for high-speed RF applications and high-power devices.

Latest posts by doEEEt Media Group
(see all)