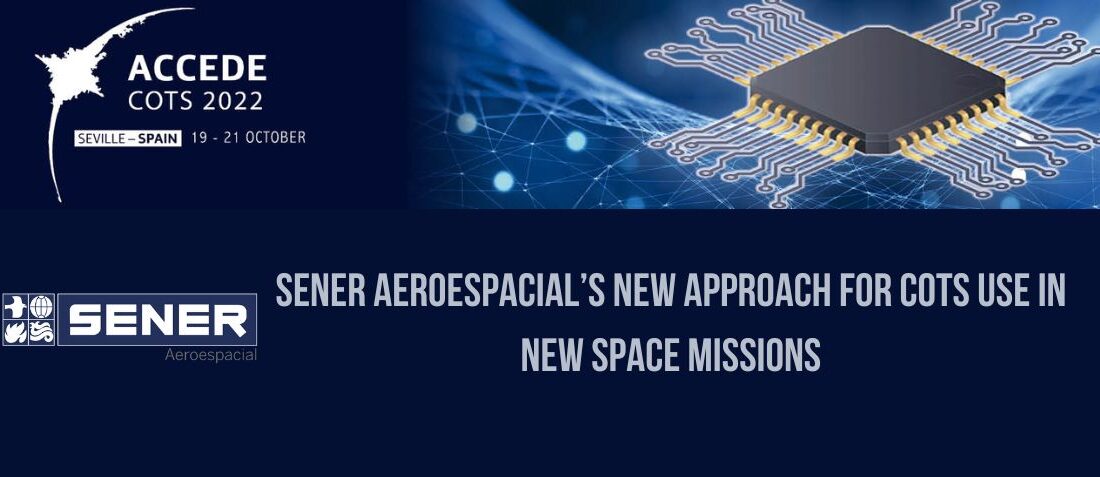 Posted by doEEEt Media Group
On August 1, 2023
0
ABSTRACT
In recent years Sener Aeroespacial has become increasingly involved in New Space missions, where COTS are predominantly used.
Building on its long heritage in the Defense Industry, Sener Aeroespacial has implemented a new approach regarding component selection, design rules, component screening, and testing for New Space missions.
This presentation will highlight the main challenges and lessons learned in developing COTS-based New Space designs with this new approach.
Speakers: Sofía Ruiz & Almudena García – SENER Aeroespacial
Sofía Ruiz holds an MEng in Electronics Engineering from the ICAI School of Engineering (Madrid, Spain) and an MSc in Motorsport Engineering from Oxford Brookes University (Oxford, UK).
She joined SENER Aeroespacial in 2018 after working for 5 years in the British Automotive Industry.
In her current role as Electronic Systems Engineer & Product Manager, she is leading the development of electronic products aimed at traditional and New Space missions.
Almudena García holds an MEng in Telecommunications Engineering from the Polytechnic University of Valencia (UPV).
She has worked in the space industry for over 14 years, participating in projects such as JUICE Antennas APME, Solar Orbiter Antennas, and Meteosat Third Generation Scan Assembly.
She joined Sener in 2012, and since 2019 she has worked as a EEE Parts Engineer. She is responsible for assessing and selecting Defence and Space Applications COTS components.


Latest posts by doEEEt Media Group
(see all)