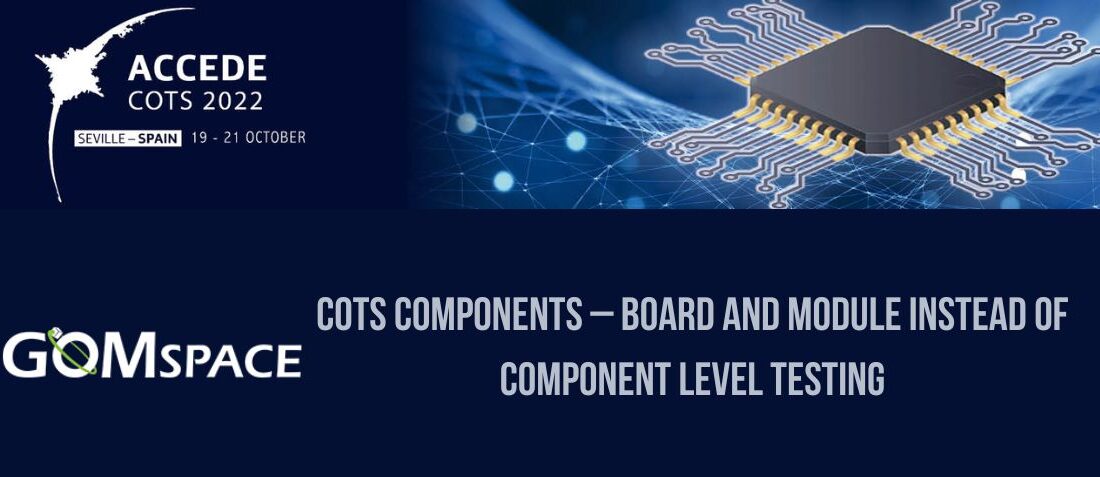 Posted by doEEEt Media Group
On August 1, 2023
0
ABSTRACT
COTS components are known to raise challenges for space application as usually lot homogeneity is hard to establish, and related low yield may be challenged by the space environment. The CubeSat project schedule is often challenging component-level testing; Thus, board-level testing is foreseen as a way to de-risk the unit. The selection of COTS components in Cubesat is not driven by the cost but rather mainly by a high density of components on the PCB and the high processing demands. The low-budget approach does not enable to performance of full EEE qualification and takes benefit from some risk acceptance while constantly trying to mitigate remaining risks.
The Cubesat competition is nowadays pushing towards higher quality and higher reliability. GomSpace is developing strategies following various axis. One consists of tracking parts tested at a unit level within multiple revisions (vertical approach) and within multiple units (horizontal approach).
As part of a more global approach, the target is to test the component at the board level (as we fly) and to cover the COTS homogeneity challenge by regular testing. This includes TID testing.
GomSpace has a significant heritage on many units, and the presentation intends to look firstly at the global GomSpace approach and dive into some example cases.

Speaker: Lars Kjeldgaard Vestergaard, M. Sørensen, A.Vacelet – Gomspace

Latest posts by doEEEt Media Group
(see all)