Posted by Elena Vallejo
On April 23, 2019
0

The Header Data Area can be found in the bottom DCL/BOM DETAILS and is divided into two main areas, one is this one in question, and the other is the DCL/BOM COMPONENTS AREA (explained in another FAQ).
The HEADER DATA AREA is the area where the header data values introduced previously are shown, being divided into four different tabs (author and comments, project details, customer details, and documents).

HOW TO GET ROM PRICES
For those matched components with doEEEt database and with the field "Quantity" completed, a price and lead time estimation or Rough Order of Magnitude (ROM) can be downloaded automatically from the system, by clicking on the "GET ROM PRICES" button.

Different kind of messages will appear depending on the components matching and assigned a quantity to them.


When accepted, it will be generated a pdf file including the following sections:
The list of those components matched and related quantities
Total price and lead time ranges, as well as possible associated manufacturing charges estimation of the list of components
Breakdown with the maximum and minimum values of price and lead time estimation per family
Every time that a PDF file is generated, it will be added to the documents at the header level.
REQUESTING A PROPOSAL
In addition to the estimation mentioned in the previous paragraph, a formal request can be sent to doEEEt team, just selecting those items to be included in the proposal and finally clicking on the "REQUEST PROPOSAL" button.
The user will receive an email with the acknowledge of the request and the tracking reference.

MORE ACTIONS ON A DCL/BOM

The following actions are available to be executed on the current DCL/BOM, which is also available in the DCLs/BOMs user panel of an edit, delete, share, and export.
Editing Header
Except for the fields "Name", "Issue", "Revision" and "Components with several project/subsystem/unit/user values" of the DCL/BOM, the rest of the fields filled in during the header creation, can be edited. This edition includes "add" or "remove" files linked to the DCL/BOM.

If the status of the DCL/BOM is changed to APPROVED, no further action on the header will be possible.

Deleting
The DCL/BOM (including the components and linked files) will be removed from the user panel.


Sharing
A link to the details of the DCL/BOM will be sent to the email included in the box. An email from doEEEt team will be received with a link to the DCL/BOM.
Export
The details of all the components included in the DCL/BOM will be included in an excel file which will be automatically downloaded from the system. The file will include the doEEEt information of those matched components as well as the original user information.
doEEEt part reference and doEEEt part details
USER part reference, USER part details, and USER project data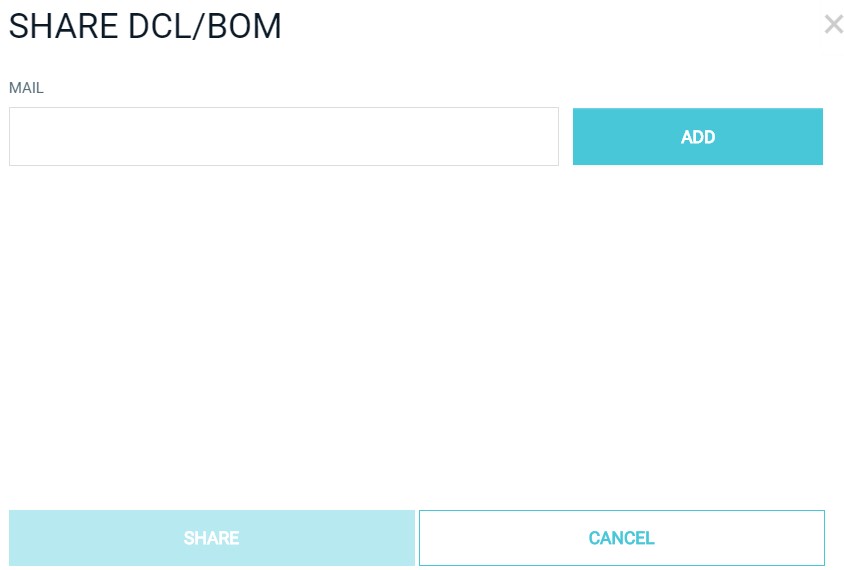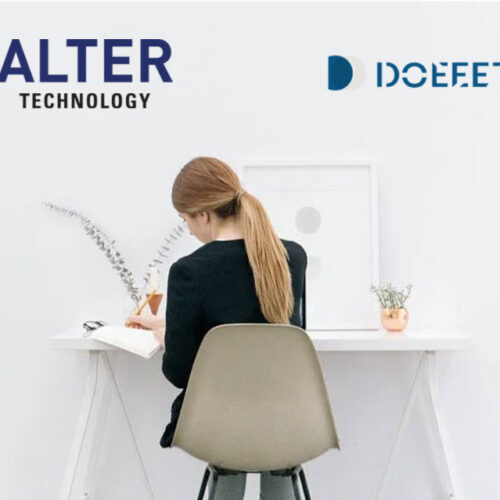 Latest posts by Elena Vallejo
(see all)