Posted by Elena Vallejo
On April 23, 2019
0
All the active filters can be reset clicking on the button "CLEAR ALL FILTERS"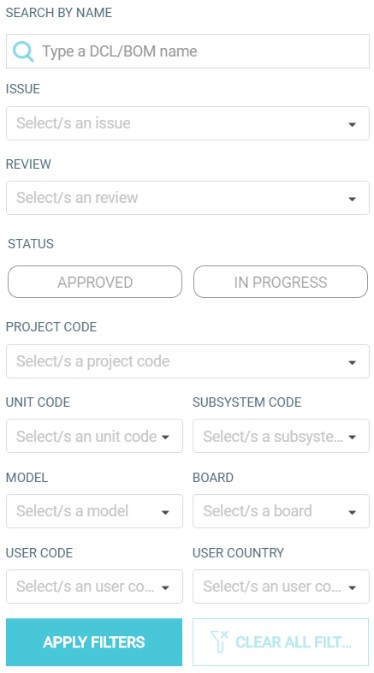 The DCLs/BOMs listed in the user panel can be filtered by choosing any of the fields appearing in the left side of the screen. Different values by each field can be added to the filter.

Once the different values and filters have been introduced, the button "APPLY FILTERS" must be clicked, so that the proper filtered DCLs/BOMs appear listed in the panel.

If there is no valid filter combination, the following message will appear and other filter values should be selected.

Once the selected DCLs/BOMs have been filtered from the listed in the user panel, by choosing the option "Select all DCLs/BOMs", the user can get access to the detail of those DCLs/BOMs.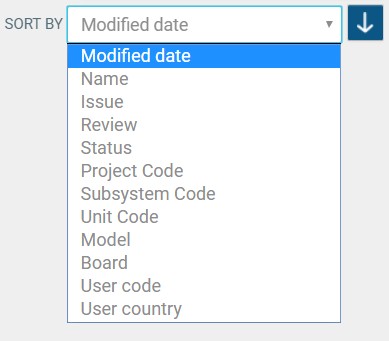 The same fields used to filter the DCLs/BOMs listed in the panel can be chosen to order them by clicking on the "SORT BY" button located at right the top side of the screen
The order of the sorted DCLs/BOMs can be selected with the arrow.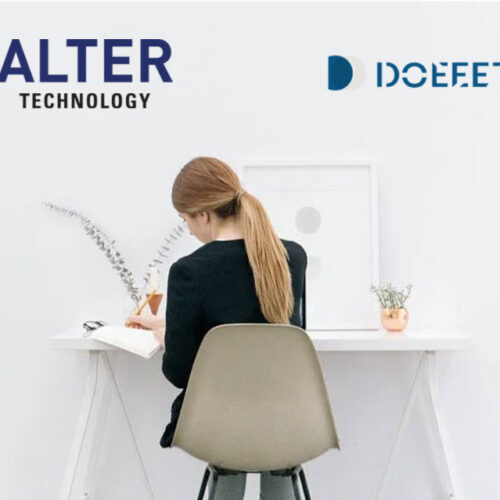 Latest posts by Elena Vallejo
(see all)